The infinite possibilities opened up by "naturally occurring bacteria".
We have been researching soil bacteria for more than 20 years, and have succeeded in various universities and authoritative researches, and obtained a patent in Japan.
(We are currently applying for a U.S. patent.)
Improves the intestinal environment and prevents weight gain due to high fat food intake
or composition for the suppression of H. pylori
<Patent overview>
・Title of invention: Improvement of intestinal environment and suppression of weight gain by acquiring high-fat diet
・Patent number: No. 6596135
・Charter acquisition date: 4 October 2019
・Patentee: Max Pro Bio Ltd.
・Publisher: Kazuo Maehara, Yoshihide Maehara
<Main points>
・Weight loss (weight gain) due to the improvement of the intestinal environment by MaxProbiotic is possible.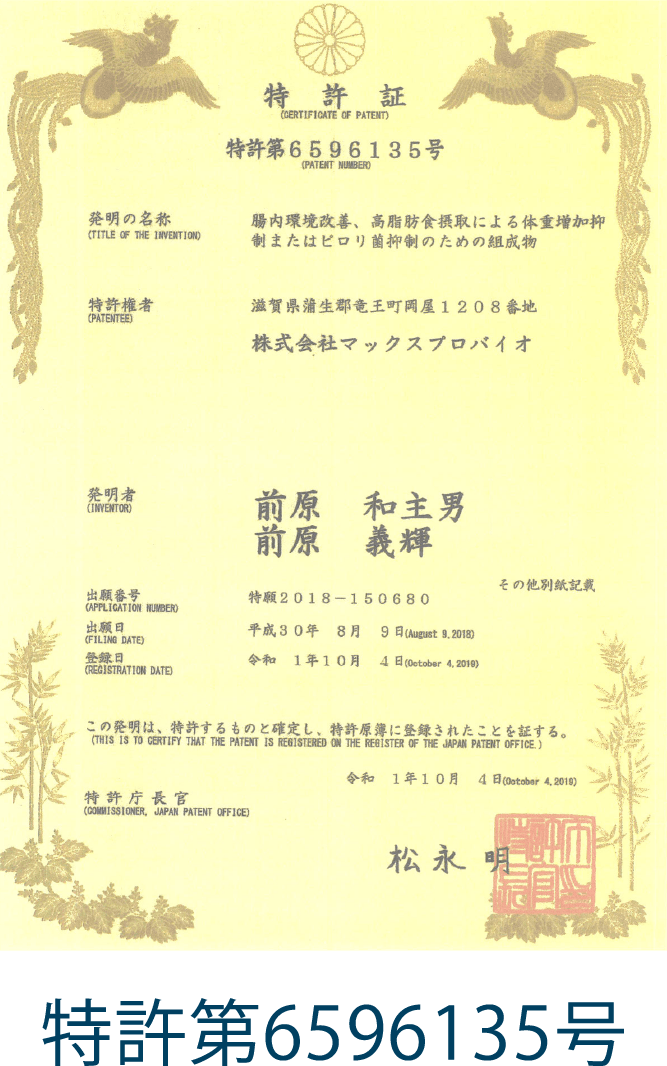 Composition for the inhibition of influenza virus replication
<Patent overview>
・Title of invention: Grants for the inhibition of the multiplication of influenza viruses
・Charter Number: No. 6875035
・Charter Acquisition Date: 26th April 201
・Patentee: Max Pro Bio Ltd.
・Inventor: Kazuo Maehara Kyoko Hayashi
<Main points>
・MaxProBio can inhibit the spread of influenza viruses
We will take this opportunity to further promote the use of this technology and to develop it further.
We thank you for your continued support.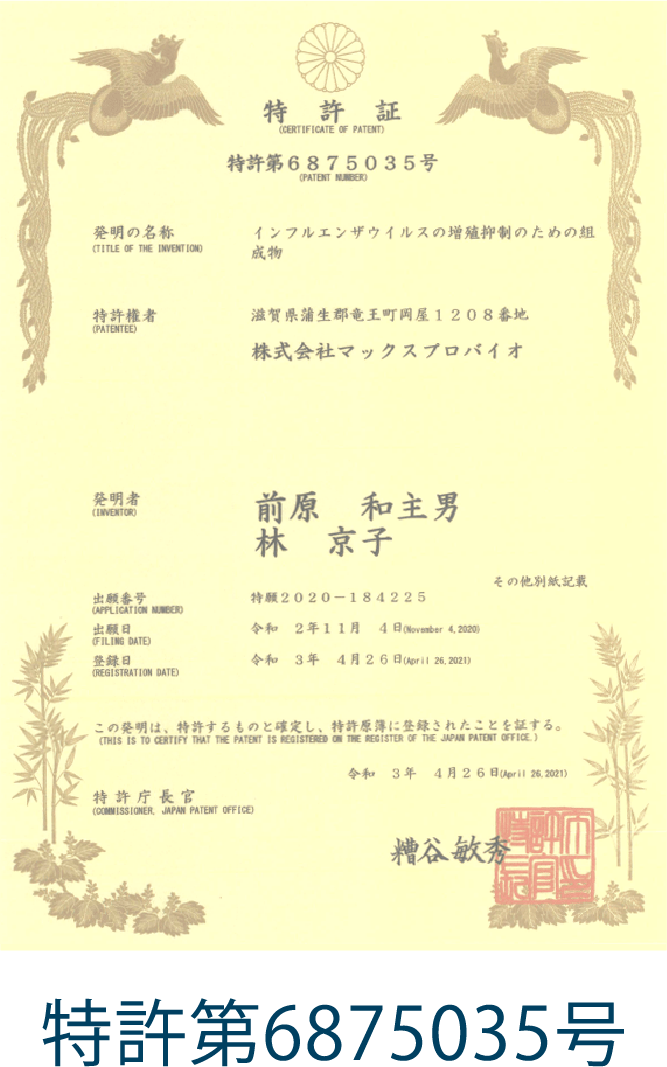 Please contact us
if you would like to see more information.